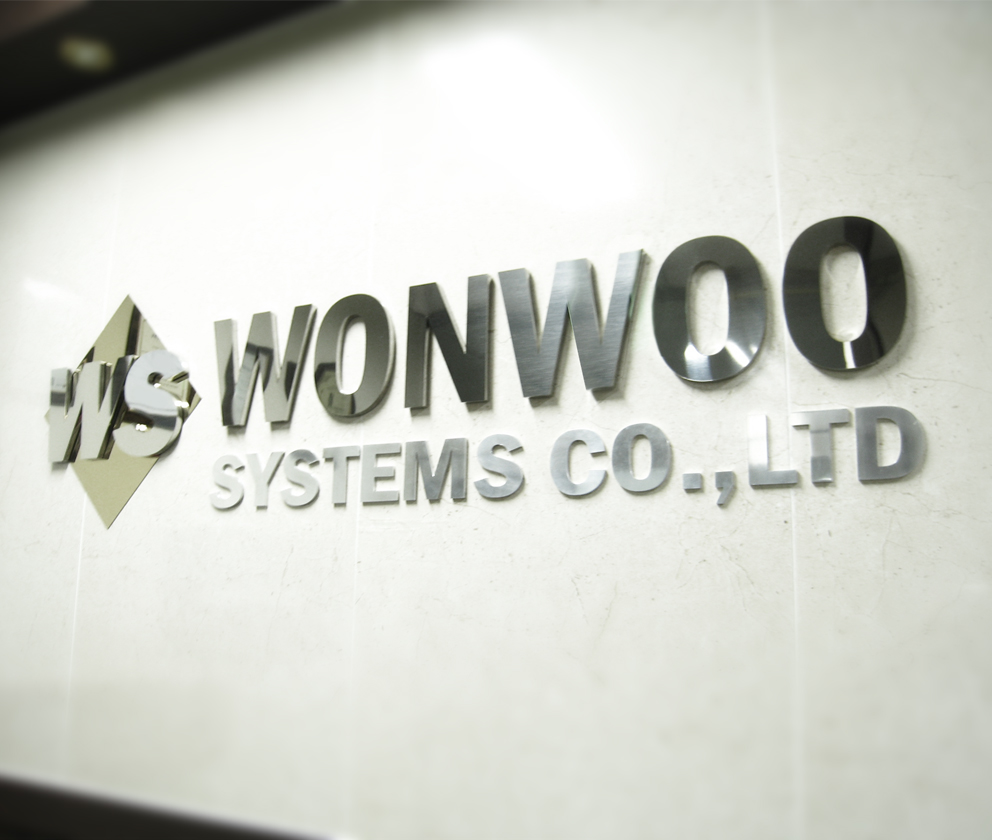 Greetings.
I'm Won Kyun Woo, CEO of Wonwoo Systems. Thank you for visiting our website.
Wonwoo Systems is a technological company that distributes and develops products with engineering basis. Wonwoo means a good friend in Korean and we want to become a good friend with customers and partners.

We were privately established in March 2000, then became a incorporated company in April 2008. We have specialized in products related to electromagnetic spectrum of UV to IR such as photonics and temperature instruments.

We provide our clients with vast in-depth knowledge, state-of-the-art instruments, and extensive customer support. To this end, we put our clients first in every aspect of our operations, and we strive to use our engineering expertise to distribute the most innovative and effective products with decent services in electromagnetic spectrum of UV to IR.

We have had multiple clients from research institutes, universities and big to small sized companies in Korea for 20 years. We are committed to building a one-stop system not only for product sales, but also for maintenance and management. We operate demo equipment and follow-up management to solve equipment reliability and questions.


CEO

WON-KYUN, WOO
Number of Employees
15 persons (based on the 2022)
To make the invisible visible
To provide state of the art instrumnets and service extensive customer support to help customer reach deep knowledge.
History
2021

AprDevelopment of modeling software for thin film measurement system
JuneSystem development of Naked Molten Metal monitoring – Delivery to Hyundai Steel

2020

MarDevelopment of Respiratory Rate device (Prototype)
DecDevelopment of Dye component analyzing System – Delivery to Samsung Advanced Institute of Technology

2019

MarCore Technology Fair at Samsung Electronics
MayDevelopment of Reflectance measurement system (Automation) – Delivery to SK Hynix
Nov2019 Hyperspectral Imaging camera Seminar

2018

MarWonwoo systems exhibit at Int'l Coating, Adhesive & Film Fair
AprDevelopment of In-line thin film thickness measurement system
OctSoftware Development of distinguishing PET plastic with NIR sensor
Oct2018 Hyperspectral Imaging camera Seminar

2017

OctSoftware Development of Naked Molten Metal monitoring System – Delivery to POSCO
NovSoftware Development of cracked fire brick monitoring system on electric arc furnace – Delivery to POSCO
DecDevelopment of MLCC(Multi Layer Ceramic Condenser) monitoring system – Delivery to SAMSUNG ELECTRO-MECHANICS

2016

AprSoftware Development of Raman spectrum analysis – Delivery to Samsung
AugSoftware Development of thermal imaging monitoring for hot stamping – Delivery to Hyundai Steel

2015

JanDevelopment of a fiber optics downwelling irradiance sensor (FODIS) – Delivery to NIER (National Institute of Environmental Research)
DecDevelopment of Sun spectroradiometer – Delivery to LSIS

2014

JunWonwoo systems exhibit at KOREA LAB

2013

SepWonwoo systems exhibit at BIO KOREA

2012

JunWonwoo systems exhibit at LED & OLED EXPO
NovSoftware Development of LED Characteristic inspection by spectroscopy – Delivery to BKC

2011

JanDevelopment of In-line multi-channels transmission measurement systems – Delivery to KCC
JulyDevelopment of Plasma Emission Monitoring and Control Systems – Delivery to Jusung Eng

2010

MayOcean Optic.Inc Fast Growing Distributor 2009

2008

MayEstablished Corporation WONWOO SYSTEMS Co., Ltd

2007

AprOcean Optic Inc Best Seller Award 3rd

2000

MarEstablished WONWOO SYSTEM
Organization