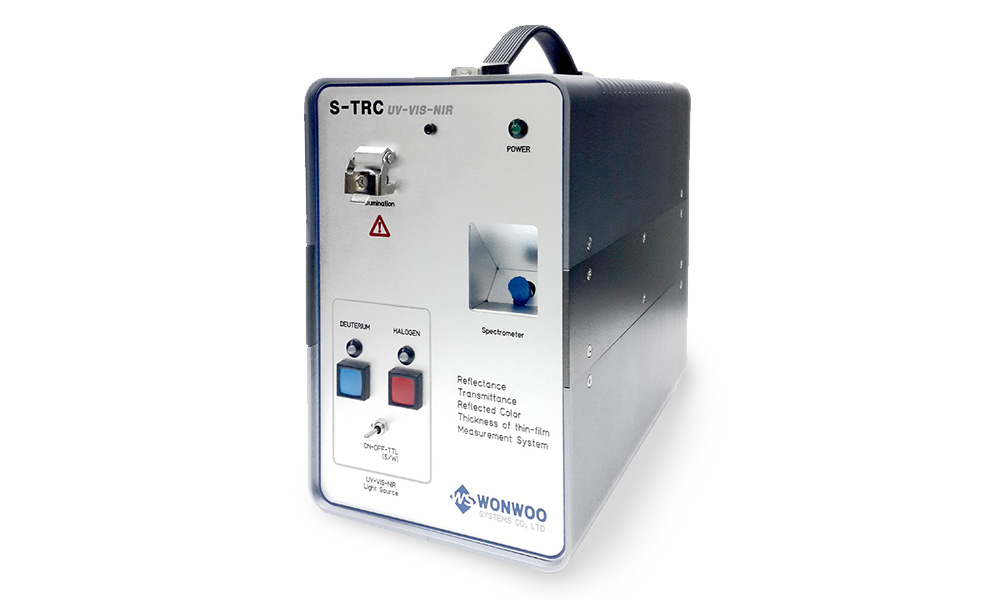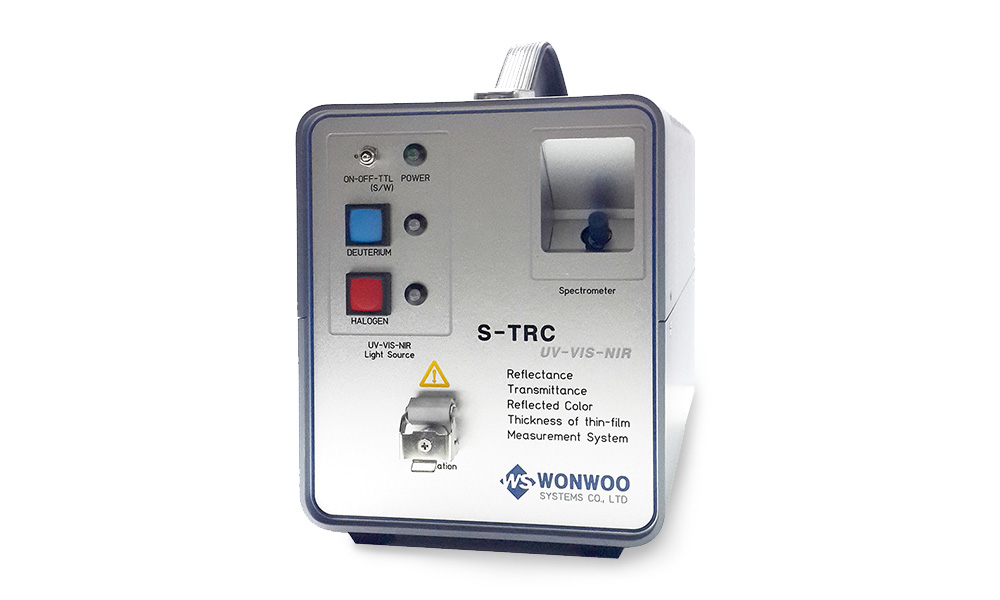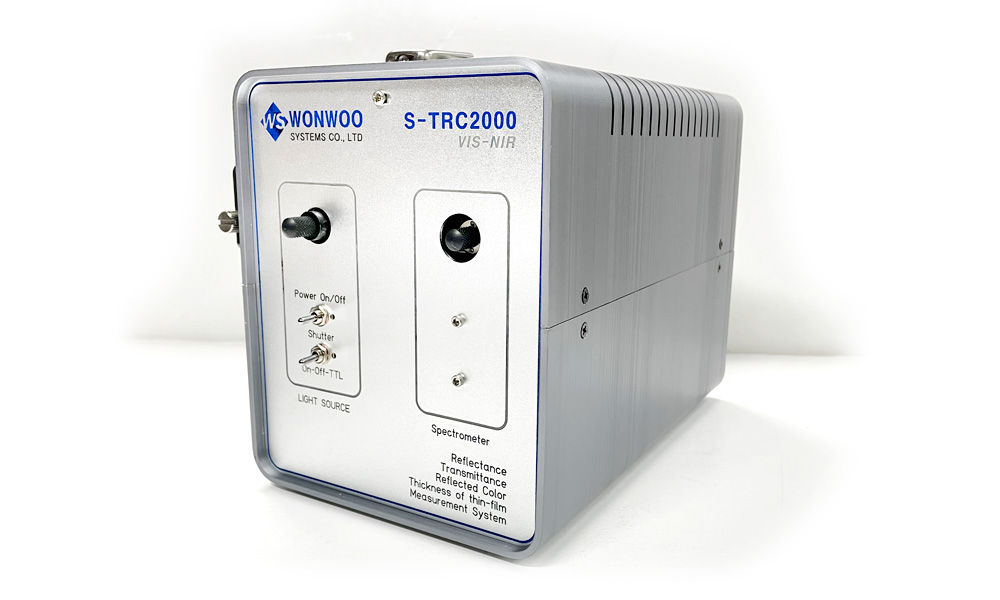 S-TRC Series
Reflectance / Transmittance / Reflected Color / Thin Film Thickness Measurement
Details
The S-TRC series is a multi-measurement device that can be implemented in a combination of functions required for a variety of measurement needs. It contains following functions.
Key Features
Multi-Measurement Mode
Measure reflection, transmission, color and thin film thickness simultaneously per measurement point
Multi-point measurement mode
Depending on your options, you can measure reflection, permeation, color, and thin film thickness at up to four measurement points.
Uniformity Analysis by Measurement Point Providing n, k data for various substances Measurement result report Ethernet Communication Interface
Fast data communication and reliable communication overcoming distance Additional features for in-line processes
External trigger function for measurement synchronization
Real-time monitoring of specific wavelengths in the mass production process Recording and Alarm Capabilities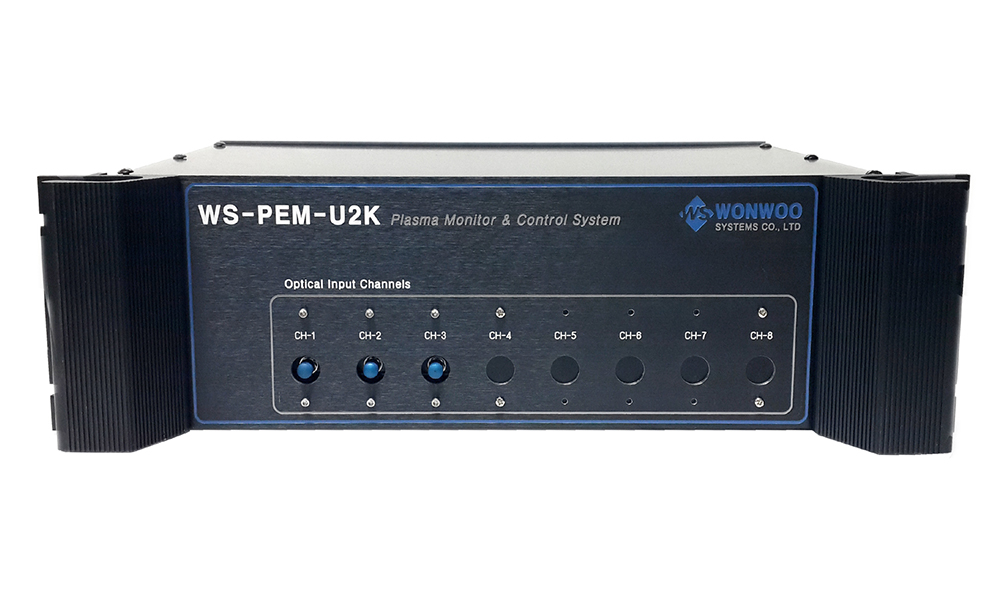 OES/EPD/PEM System
The plasma monitoring & control system
Details
Developed by Wonwoo Systems Co., Ltd., EP-202J provides end-point detection (EPD) such as etching and deposition by monitoring and analyzing plasma gas spectroscopy in real time during production processes such as semiconductors, LCDs, and LEDs using Plasma.
Key Features
Select a suitable spectrometer depending on the spectral properties of the material (wavelength range, spectral intensity, pixelation)
Up to 8 analysis channels can be scaled per system
USB 2.0 interface for communication with monitoring PCs
Remote remote control over Ethernet network
Peripheral controller and digital and analogcommunication input/output capabilities
Optimal detection conditions using EP software EPD parameter data contained in the system